When Fiverr was launched 2 years ago with a great idea of 'sell your service for $5', many of the internet gurus were laughing at this. According to them, its not possible for such services to survive in the market and its hard to make good money from Fiverr.
They said – You may find some failures who could join you and run your $5 concept for sometime but Fiverr will have to struggle a lot for finding good professionals to work for $5.
But within 2 years Fiverr has changed the definition of online services and become one of the biggest outsourcing platform where everyone can get their services done in just $5. With in 2 years Fiverr has managed to list more than 1 millions '5 dollar gigs' in its marketplace.
So how much money you can make from Fiverr
It was a great question for the experts that how much money they can make if they join Fiverr. How many $5 gigs they can complete in 1 day. And how people, who are already selling the same service for $20 to $50 can expect bigger money through Fiverr.
But when people started to work on Fiverr, its has changed their misconception. Hundreds and even thousands of the sellers got so much response on Fiverr that they had to leave everything and get focused on Fiverr only.
Just check yourself the proof –
One of the seller 'blue89red' on Fiverr who designs professional logo in one of his gig has received more than 3000 order on this  single gig. Just check in the image that he already has 66 orders in queue. Every order for $5.
It means this number is an indication for an average numbers of orders per day. And yes this is from a single gig. Everyone can create up to 20 gigs. so just find out how much he is making. Access this seller here.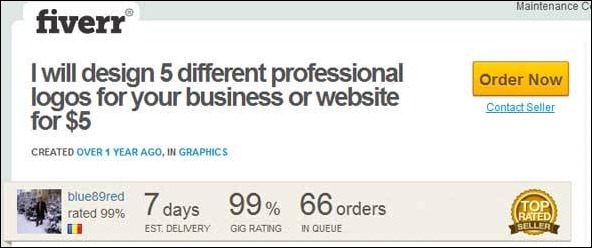 Another seller who is an SEO expert (search engine optimization expert) provide his services. Just check the image below and you will be surprised that he has more than 349 orders in queue and already completed more than 10,000 gigs. He is making big money on Fiverr. You can access this seller here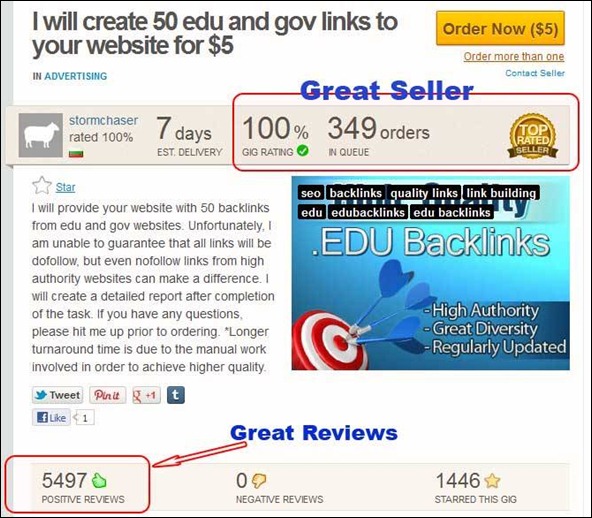 Yes, once being there, you will find hundreds of seller making even more money than these sellers. This is a different story that whether these sellers are managing these gigs by hiring some employee or through automatic software but its clear that people are making money like anything on Fiverr.
You just need to dig out the gold mine and once you find it, you too can earn similar money on Fiverr. So just go, research & get some Fiverr secrets and start making some real money.