There are plenty of health insurance plans offered by various companies. Sometime you get confused choosing one of them.
Hence, we wrote an article to help you choosing a right kind of insurance plan for you and your family.
So you must avoid buying a wrong policy and regret later. Consider following facts before you zero in for a particular insurance plan from a company.
Before You Choose a Company Check its Track Record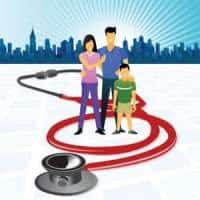 Before you choose a health insurance plan always check about the company. Establishing credentials of the company is very important before you buy a plan.
You have to find out the percentage of successful claim disposal of their insurance policy. Find out about complains about the company in the consumer courts.
Read:- Top 15 Reason Your Insurance Claim May Get Rejected
Choose Between a Public and a Private Health Insurance Company
Make a decision between choosing a public or a private insurance company. I suggest you to go for a government insurance plan because they are more stable and successful disposals rate is very high.
If you don't like government companies then you could go for private company if they have something great to offer.
Determine the Flexibility of the Insurance Policy
Any insurance plan health or life, must be flexible. If some unforeseen event happens then company must be ready to change its policy to suit your need.
Although a company does not change its policy so easily however you should determine the flexibility of insurance policy. Your insurance policy must be flexible.
Calculating Premium of Health Insurance Plan
Formula to calculate a premium remains same however few factors can change while a premium is charged. Some factors like sum assured that is number of time you have used a policy.
You can talk to your insurance agent and find more information about it.
What is the Highest Possible Cover offered by the Insurance Company
Always go for the highest possible cover offered by the insurance company. The inflation of health care sector is over 15% and more and more people are at the risk of getting new kind of diseases.
Insurance sector works on assumptions and probability so always go for the highest possible cover. When you grow old it will be helpful for you.
Ascertain What is Covered and What is not
Check out for the scope of cover in senior citizens plans and the list of all exclusions in the standard health insurance plans.
This will help you to zero in for a particular insurance plan after you know its advantages and disadvantages.
Read:- What is Term Plan in Insurance & How to Choose Best Term Plan
Number of Hospitals and Doctors Available for the Insurance Company
You always went to doctors and paramedics to treat you. You don't want to be mishandled by some new doctor that you don't know.
Therefore always find out whether the company has a hospital near your home and you know the doctors and other staff very well.
Hence find out about the hospitals and doctors available.
Whether there is Long Term Increase in Premium after 45 Years
Normally all insurance companies increase their premium rates once you cross the age of 45.
This has been a general trend that insurance companies do increase their premiums. It could be great burden for you if you don't have any other income.
Hence understand for long term increase in premium.
Check No Claim Bonus or any Discount
If you have not claimed any insurance in the policy year then you might be entitled for getting bonus or some discount on premium for next year.
It is known as no claim bonus or discount. Therefore always check whether the company offers no claim bonus or discount in some other form.
Making a Decision for Paying Before or While using Services
You all know a policy having high premiums have low deductibles and co payments however on the other hand policy with low premiums have high deductibles and high co payments.
Hence, it is on the policy to decide whether he is going to pay before the service or while he or she is using the service.
Go for Most Probable Healthcare Needs
You have to choose your plan according to your need. There cannot be plan that is going to fit all size.
The requirement of an individual is different than of a group of people. You have to brainstorm and figure which one you need the most and choose a plan according to it.
Always Read What is in the Fine Print
Read what is in the fine print. If you have any doubt the ask questions to your agent or the bank.
Some clauses written in the fine print could be difficult to understand and you need help from the company itself.
So these were some facts that you must know before you choose a health insurance plan. There are many other tips but I mentioned few important ones here.