Most Indians are unaware of how Goods and Services Tax (GST) will impact their income, money and life. Individuals as well as companies are adopting the proverbial 'wait-and-watch' to assess GST's effects- both positive and negative. Understandably, there are several concerns over instability of prices of essentials.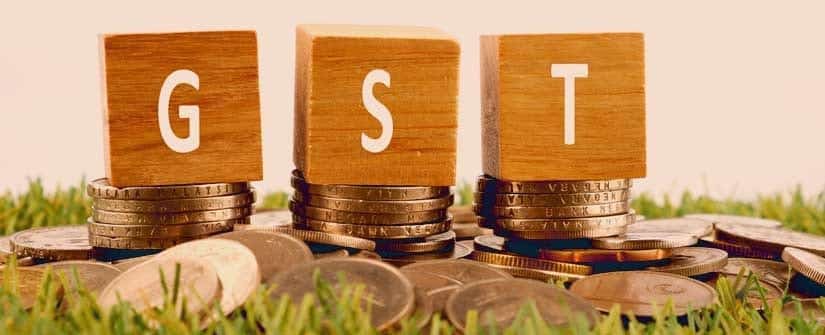 Therefore, let us take a look at what costs more and stuff that gets cheaper.
What Exactly GST is?
We have already discussed about GST in our last post. Simply put, GST stands for Goods and Services Tax. It is an indirect tax that you will pay on almost everything after midnight July 1, 2017. GST is culmination of the indirect tax reforms that began in 1986.
It is also an attempt to weed out tax evasion and corruption prevailing at multiple levels of bureaucracy. Earlier, the Central government collected a plethora of taxes. These are now defunct. Instead, they will be replaced by the unified tax called GST.
Taxes that are cancelled
Studies lasting almost three decades by various governments reveal, levy of various taxes was causing immense problems for consumers and industry. Calculating these taxes and their collection was a tardy process. Hence, GST will replace 10 different taxes. These include
Central Excise
Commercial Tax
Value Added Tax
Food Tax
Central Sales Tax
Entertainment Tax
Entry Tax
Purchase Tax
Luxury Tax
How it affects your money
Frankly, GST is no different from what you pay now. As seen earlier, it is an endeavor to unify motley taxes. GST will streamline tax collection. This means, tax evasion through agents and corrupt practices is no longer possible.
You will continue to pay taxes on everything you buy, sales, transfer, barter, lease and transact. Further, GST is payable in two forms- India GST (IGST/ CGST) and State GST.
IGST/ CGST: Taxes payable to the Central government.
State GST: Taxes charged by governments of different states.
For example, a packet of biscuits produced in Maharashtra will be charged IGST and SGST. However, if the same packet is sold in Jharkand, no taxes are payable in Maharashtra. Instead, the state of Jharkhand will collect the taxes.
You need not worry
Briefly, GST is a consumption based tax and applicable only in states where the stuff is sold in retail. For inter-state transactions and imported goods, only IGST will apply.
Therefore, you will pay lesser for some stuff but more for others. Overall, you need not fear a sudden increase in your grocery bills and daily requirements.
However, you need to be careful. The Indian government is very likely to revamp GST further. Most likely, this will be necessary after GST collection meets hurdles that were hitherto unknown.
Therefore, let us take a look at what gets cheaper or dearer due to GST in India
GST Impact on Banking services
Currently, banks charge 15 percent service tax on certain transactions. These include Almost 99 percent of India's population now hold bank accounts, says a research by People Research on India's Consumer Economy (PRICE). However, this record is small comfort for bank customers. You will pay more service charges for every banking transaction.
Henceforth, you will pay 18 percent service tax for withdrawing cash from ATMs of other banks, after your free limit is over. Additionally, you will pay more for:
Cheque books issued over the free limit
Charges for demand draft
Buying and selling foreign currency
Issuing add-on and replacement ATM/ debit cards
GST Impact on Insurance
Shockingly, existing and new insurance policy holders will pay higher premiums under GST. Insurers in India earlier collected 15 percent of policy premium as service tax. Consumers will now pay 18 percent. The upward revision will affect
Life insurance
Cash and cashless health insurance
Home and office insurance
Travel insurance
General insurance
However, life, accident and health insurance policies provided under various Central and state government schemes will not become pricey.
Mobile services: Internet and talk-time
Meanwhile, all mobile services providers offering prepaid and postpaid services will charge more. Currently, postpaid or billing customers pay 15 percent tax. Under GST regime, they will pay 18 percent. Meaning, a postpaid customer who pays Rs.1,000 bill will now cough up Rs.1,150.
Prepaid customers will get vouchers and e-recharge for the same amount. However, the will get lesser talk time and data, post July 1, 2017. Charges for sending Short Messaging System (SMS) text and Multimedia Messaging System (MMS) data will also increase correspondingly.
GST Impact on Cinema and entertainment
Unfortunately, movie buffs and frequenters to entertainment shows will be hit hard. Under GST, all cinema and tickets above Rs.100 will attract whopping 28 percent tax. Additionally, the rates may increase further if local administrations implement their taxes.
Earlier, states could charge various amounts ranging from 10 percent to 75 percent as entertainment tax. Under GST, states retain power to charge these tickets too. Ambiguity exists over how much entertainment will cost in coming months.
GST Impact on Computers and peripherals
Sadly, computers will be charged GST at 18 percent. This means, they will become expensive by anything from a few hundred to thousands of Rupees. Intriguingly, PCs and laptops come under the 18 percent slab. However, scanners, printers, various peripherals and more shockingly, monitors for PCs, will attract 28 percent tax.
The move is seen as detrimental to Indian government's Digital India and cashless economy initiatives. Computer industry experts believe, imported PCs, laptops and peripherals will cost lesser under the GST regime. Unfortunately, this can sound death knell of India's booming indigenous computer and smart phone industry.
GST Impact on Smart phones
Smart phones will come under the 12 percent GST bracket. This means, smart phone prices increase by five percent. Again, Indian manufacturers of smart phones aver, the move will hit hard digitization of the Indian economy.
Incidentally, smart phone sales were increasing post November 8, 2016 demonetization of Rs. 1,000 and Rs.500 notes. Demand for smart phones is high as more people take to mobile payment apps including Paytm, MobiKwik and Bharat Interface for Money (BHIM). Cashless transactions and online purchases through mobile phones are also surging post demonetization.
Electronics, home appliances and consumer durables
Once again, stuff such as TV sets, refrigerators, air conditioners, washing machines, electronic kitchen equipment is pricey under GST. These items now attract 28 percent taxes as compared to earlier 12 to 15 percent.
Even worse, servicing your expensive home appliance outside the warranty period also gets expensive with GST. You may have to shell out anything from Rs.200 to a few thousand Rupees for replacing vital components of your home gear.
GST Impact on Cars and other vehicles
Barring the humble bicycle, every other fuel driven vehicle comes under the high, 28 percent bracket of GST. Hence, you can easily expect to pay Rs.100,000 more for a modest family car that once cost Rs. 400,000. Vehicle maintenance also gets expensive.
A corresponding increase in prices of bus, truck, trailers, scooters, motorbikes and other commercial vehicles will also go into force with GST. Spares and ancillaries also cost more. Meaning, having your own vehicle is not quite a great idea unless you need one desperately and have loads of cash.
GST Impact on Online shopping
Interestingly, online shopping sites online shopping sites such as Amazon and Flipkart will implement GST prices after a few weeks. The respite came after the Indian government took a lenient stand on tax that was to be directly deducted from payments made to suppliers.
Amazon, Flipkart and major e-retailers have to deal only with registered GST compliant suppliers. However, this could not be possible before July 1, 2017. Hence, they were exempted from certain GST regulations. Rates charged by e-retailers will also surge. Mainly on account of GST for delivery and price increases by suppliers.
GST Impact on Housing & real estate
Over decades, real estate has been mainstay of several Indian investors. Merely due to the fact that real estate is always in demand as prices soar. Earlier, a slew of taxes and local duties that buyers had to pay stood at 11 percent of the value of premises. Under GST, they will now pay 12 percent.
Though the increase is only by a single percent, homeowners, buyers and the entire real estate industry will benefit. This is because a unified tax means lesser hassles while paying to the government. The move will most likely spur real estate market in India.
GST makes stuff cheap too
Admittedly, all the price rises are enough to make you panic. However, GST is quite good when it comes to mundane, daily needs. In fact, a lot of stuff- 66 to be precise- now costs lower.
Food grains
Processed food
Certain types of essential medicines for chronic ailments
Sugar
Edible oil
Hair oil
Soaps of all kinds
Milk
Fruits and vegetables
Dining out and restaurants
Furthermore, dining out at restaurants might become costlier. India's food and beverage sector is largely unorganized. The entire sector covers a wide range of the population- from affluent to economically weaker. Hence, there is a big question over how these dining out places will implement GST. In addition, liquor and tobacco products are expensive under GST.
However, a drop in food stuff prices and certain other commodities may help restaurants maintain current prices.
Uncertain future
Unfortunately, GST leaves several gray patches. For example, a great deal of ambiguity prevails over the rates that electricity producers and supplier will charge.
In addition, soft drinks soft drinks, liquor and alcoholic beverages such as beer and wines, tea, coffee and sugar are set to become slightly pricier. There is also uncertainty over the impact of GST on transport, especially train and passenger bus fares.
It is also unknown how travel agents, Indian and foreign carriers would implement GST. Airlines are facing some degree of difficulties since they depend upon caterers for in-flight food, have to buy aviation turbine fuel from various sources in India and abroad. In addition, they are also required to charge taxes and surcharges in line with international norms.
Hence it will be interesting to see how Goods get costlier or cheaper and affects your money.