There is no perfect way to ask for a promotion. There is also no easy way to determine if you are already being considered for advancement. There are many things you have to consider before you ask for a promotion.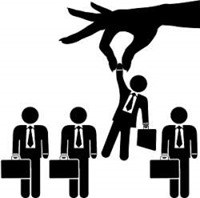 Don't forget a promotion is a lot of things.
You have to consider that a promotion is not just making more money and more power, it is also more responsibility, more accountability, more pressure, less free time, and less leeway.
The first thing you need to consider is if you're ready for this new adventure. So if you've thought about it and you think you're ready, then get ready because you have your work cut out for you.
You can't simply walk up to your boss and ask for a promotion. Asking for a promotion must be well thought out and there are a number of factors you must consider.
Research:
When you're doing your research, know what you're researching. You first want to look internally. You have to scout your competition.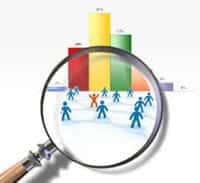 Remember all your co-workers want a promotion too. Look at your work performance compared to others. Look at it objectively.
You need to have a real sense of how much you contribute to the company. Not in terms of volume, but more importantly in term of value.
If you take a good look and see yourself behind everyone, you better step it up and begin performing better. An employer giving you a promotion is an investment.
A good employer will make the right investment. If you want your boss to make the investment in you, you have to show you're worth it.
Room for Growth:
Now look around the whole company. Is there room for growth? Asking for a promotion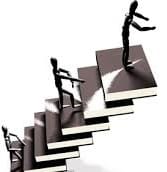 when there is nowhere to be promoted can back fire. Some employers don't like when employees ask for higher positions.
They would rather take it upon themselves to offer a promotion. Also understand how your company bases promotion. Is advancement based on tenure or on merit?
Not all companies operate the same, so make sure you fully understand your works policies.
Trust:
Remember that employers are busy and the more capable people they surround themselves with makes their job that much easier.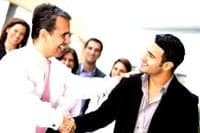 You need become that go to person. If you can turn yourself in to the employee that your boss will turn to when they need something done, you're on the right track.
The more responsibility you are given; the more trust you are earning. The more an employer trusts you, the better shot you have at that coveted promotion.
Hard Work:
The fact is nobody will just hand you a promotion. The secret to obtaining a promotion is really very simple, the harder you work the better you chance you have. Volunteering for projects, staying late to help finish a job goes along way.
Being productive and showing that you are an asset to the company will make an employer want to keep you for the long run, this will also encourage your employer to add more responsibility to your work load.
With more responsibility comes; better titles, better pay, and a better day at work.
The truth is there are many different ways to getting promoted, but there is nothing better than good old fashioned hard work.