Should you buy a franchisee or start an independent business?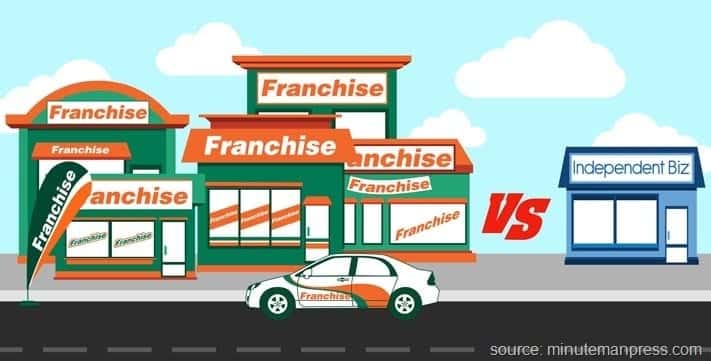 Looking to start a business? Should you purchase a franchise or do it yourself? There are real reasons to choose one method over the other…and it's not just the help a franchise offers in  getting up and running.
There are key questions that need to be answered about yourself, about the franchise you are looking at and how the two blend.
Following are categories you must answer questions about yourself in.
Personality
Is being a restaurent owner your dream?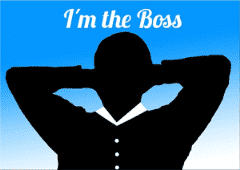 You can realize your dream through either franchise or independent ownership. But, a franchise will dictate virtually every detail of every product you create and serve: uniformity is the hallmark of a franchise.
Independent operators may not have the help of someone who has been-there-done-that, but at least they are in full control.
Are you a great cook and have always wanted to run your own restaurant?
As a franchised restaurant operator you'll have little opportunity to create one-of-a-kind dishes. You will follow corporate's direction and have little opportunity to be self expressive. As an independent you'll be able to create your own menu, but rarely does a chef also run the restaurant.
Do you want to be your own boss?
Franchisees often feel more like a middle manager than a sole proprietor. All of the responsibilities are still there, but your hands will be tied in making any major decisions.
Mostly every decision is dictated when you are part of a franchise system, where independents can turn on a dime.
Are you the type who thrives on making the decisions, being the captain of the ship?
Franchisees are somewhere in between an independent business owner and working for corporate.
If you like the security and stability of a franchisor, you haven't, nor do you want, to do all the research necessary to opening your own business and you want to be part of a "family", buying a franchise can be a great fit for you.
If you want to being in charge, able to change and adapt anything at anytime and you resist the traditional corporate structure, being an independent business owner may save you much grief later on.
Investments and costs
Do you have a tight budget and think going independent will not cost you up front like a franchise?
Opening a franchise will cost you a franchise fee and royalties. The upfront fee is comparable to what you may spend on using consultants, experts, and other important services to create an independent store.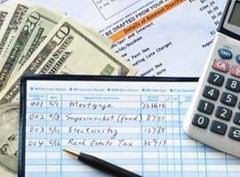 As a matter of fact it may even be cheaper once you factor in logo creation, marketing, floor plans, designers, systems for all business operations, setting up account practices, equipment selection and purchasing, and a bunch of other things that a good franchisor has already created, perfected, and continues to improve with time.
Royalties, on the other hand, will be a line item for running your franchise. You will pay them every week no matter what determines whether or not royalties are good or bad is what you get in return.
If you get more than your royalties back in marketing, branding, advertising, promotions, new recipes, training, support, connections, sales increases or additional venues for sales, annual meetings, web presence, etc. you will be happy to write the check to "the mother ship".
If you don't, it won't take long before you resend the money you pay, especially when the franchise owner buys a new Hummer or flies first class.
Also, the buildout of a franchise will have standards that you will have to meet: Trade dress, specific equipment, counters, wall coverings, signage, etc. are all going to be determined for you.
You just foot the bill.
As an independent you can choose your level of investment, quality of materials, etc. Typically franchises will look better and have better layouts, marketing, signage, etc. But, a good independent who has done their research and spent the money to get help getting started can look just as good, if not better.
Items a franchise can help with that you may need to pay for yourself:
Site selection assistance
Buildout (general contractor, sub-contractors, etc.)
Floorplan
Architect
Interior designer
Logo
Marketing
Start up training
Equipment selection
Product selection
Pricing
Employee Training
Grand opening assistance
A good franchise can be great in many categories because they have tried things over and over, tweaking and improving what they do. The more mature the franchise hopefully the better their systems.
Purchases
Franchises can often negotiate "best pricing" for products. They can also incur greater costs in keeping uniformity from location to location and need to pass on those costs to the franchisee.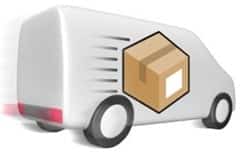 Some franchises see the franchisee as a source of income to be tapped at every turn. Some see them as their customer to be served and to help them be successful.
There is no guarantee your franchisor's supply line will be cheaper than prices you can negotiate. For some franchisees this has been a sore spot when they felt franchisors gouged them for material and supplies the franchisee could have purchased cheaper elsewhere.
When checking out a franchise, determine the investment costs and the ongoing expenses. If you can, compare them to the going rate in the open marketplace.
If a franchise requires you to purchase only from them, be sure you aren't being taken advantage of by a franchisor using equipment, product and supply sales as a profit center.
Failure rates: What is the success or survival rate of franchises?
"That's a hornet's nest," according to author and syndicated small-business columnist Jan Norman. "Some claim the failure rates are higher than independent businesses. It's pretty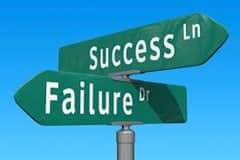 clear that the International Franchise Association and most responsible parties have backed away from earlier claims that franchises have a much lower failure rate than independent businesses."
Robert L. Purvin, Jr., chairman of the American Association of Franchisees and Dealers (AAFD), agrees. "The franchising industry, and publications produced or encouraged by the industry, have claimed for years that 95 percent of all franchisees are still in business after five years," Purvin writes in his book, The Franchise Fraud.
But Purvin notes that franchisors "can be very creative" in reporting "failures." For example, if a franchisee fails, but the store remains open for another franchise owner to take over, it may not be recorded as a failure at all.
In a 1992 congressional hearing, franchise attorney Rupert Barkoff, at the time chairman of the American Bar Association's Forum on Franchising, testified that franchise failures may be as high as 50 percent.
Also, it is common to hear that nine of 10 small businesses fail in the first year. Those who have tried to verify the 90 percent failure rate run into inconvenient facts such as when adding bankruptcies, reported failures and terminations, then dividing them by existing and new businesses, produces about a 4 percent failure rate, not 90 percent.
Other studies show a wide disparity between startups beginning with at least $50,000 capitalization versus those with less. Another complication is that the small-business failure rate includes nearly all franchises.
Franchise Pros
Franchisors provide training as part of your franchise fee.
Turn-key system – no need to reinvent the wheel, saving money and time.
Professional help that you otherwise might not be able to afford will be available to you.
Brand image of product and/or service is established. Recognition of logo, products and services is a great asset to bringing in new customers.
Purchasing of equipment and supplies are available through the franchisor.
Franchisors provide an operations manual with human resources, operations, marketing and training in step by step format.
Advertising ability is often way better than can be afforded by an independent.
Franchisees may be encouraged to expand giving an operator the ability to own and operate multiple locations and benefit from efficiencies of operations.
The up front investment of time is much less as the franchisor will help you operate a system they developed.
Franchisors may welcome suggestions for improving the system by franchisees, and provide financial incentives for doing so.
If the brand is a good brand, you benefit from that association when other location's customers visit or relocate to your area.
Franchise Cons
The number one complaint among franchisees is lack of support from their franchisor.
You are to some degree a manager who must follow the system. But you lack the benefits that come with working directly for a large company (unless of course you pay for them yourself).
Innovation of and/or deviation from the system is frowned upon. As a matter of fact, it could cost you a legal mess and worse to deviate from the system.
Many franchise products and services are largely unknown or untried by the buying public. Not every franchise is Starbucks.
Franchises promise a "proven business system". But, not every franchisor is expert at site selection, design and construction, trademark protection, purchasing and cost controls and so forth.
The franchisor is ALWAYS in control. If ever there is a discrepancy, the franchisor is the master and the franchisee a slave. Some franchises treat franchisees better than others, but all franchisees are under the franchisor. You are obligated to them, but they are not always obligated to you.
Pros Of Going Independent
The argument for becoming an independent business owner is as old and persuasive as capitalism. It's worth noting that franchisors are either independent businesses or probably were when they were launched.
Ford Motor Co. and Microsoft originally were startup, independently-owned small businesses. The allure of the tradition of success is undeniable.
But there are more basic, even personal appeals for starting your own independent, small business, some of them obvious, others not quite so obvious.
Fulfill your dream – Even unimaginative people dream. What sets apart the independent, small-business owner is acting to make that dream come true. If you have always wanted to run your own bakery or automotive shop, starting your own business can make that happen. The fulfilment of achieving a lifelong dream is a powerful motivator, and one of the best arguments for going independent.
Capitalize on what you know – Hand-in-hand with fulfilling your dream is the common sense desire to do what it is you know best and to be paid for it. The working world is full of people laboring at tasks that all too often aren't the best use of their personal skills and talents. When you start a new business, you have the opportunity to do what you know best and to get paid for it. Rather than laboring at what your boss wants you to do, going independent provides the opportunity for you to capitalize on what you know best.
Love what you do – A close cousin to doing what you know is loving what you do. Some fortunate people are capable of whistling while they work at nearly any assignment. Alas, most of us have preferences. Going independent is the chance to concentrate on your preference. There is no shortage of independent small-business owners who have willingly taken a cut in pay and reduced fringe benefits for the privilege of working long hours, six and seven days a week simply because they love what they are doing.
Be your own boss – Anyone who has taken directions from a less-than-accomplished boss has yearned to be the one calling the shots. If going independent is anything, it is the ability to be your own boss. An important caveat, however, is that it doesn't take long to realize that while a small-business owner may be the boss, in reality he must serve many bosses – called customers and clients – or else fail.
Cons Of Going Independent
When considering whether to be an independent small-business owner, here's a fair warning: Pollyannas need not apply.
First, understand that having a dream and loving what you do are fine motivators. But they don't guarantee success. As for being your own boss, that also is a two-edged sword, bestowing not just authority, but also ultimate and ceaseless responsibility.
Second, some people are simply better suited to working for others, than to running their own businesses.
With those understandings, here are some of the downsides to going independent.
Hobbies aren't businesses – Just because you love to do it doesn't mean you can make a living at it. Unless there is a demand for what you do, you will fail. And unless you are willing to discipline yourself to do what you do efficiently and economically, you will fail. Fun's fun, but business is business.
No free time – Particularly in the startup stage of a new independent, small business you will find that you have little if any time for anything else but work. If you yearn for long weekends and sleeping late, going independent is not a good idea.
Steep learning curve – If you think you know it all already, you don't. And if you think learning everything about running an independent business is going to come quickly and painlessly, it won't. If you're averse to the hard knocks of going independent, don't go.
Me an expert? – Saying that going independent might require expertise you may not have is like saying the sun might rise tomorrow. As an independent business owner, you will have to become expert at managing people, accounting, marketing, sales, manufacturing, negotiating contracts, finding prospects and the countless other tasks of going independent.
Financing is difficult – Don't be surprised when the bank isn't swept off its feet by your bright idea about going into business. The vast majority of small business startups are financed with personal savings, second mortgages on the homestead and loans from family and friends. In the business world, you have to have money to make money, and not particularly need money to borrow it, at least from the institutional sources.
Once you understand the relative benefits and liabilities of franchising versus going independent, you can determine which suits you better. A checklist is helpful to weigh your preferences.
You prefer a franchise if you want …
A system already in place with minimal trial and error
Possible help with startup financing, and locating and leasing a suitable venue
Training in the basics of running the business
Help with marketing, legal matters and obtaining supplies and equipment
Assurance that a competitor selling the same brand goods or services won't locate within your neighborhood
To capitalize on a pre-existing brand name's credibility, goodwill and consumer loyalty
Assistance opening other franchise shops or locations
You prefer a franchise if you don't …
Necessarily have hands-on experience in an industry
Mind following orders from headquarters
Mind following a system, even though you might think it can be improved upon
You prefer going independent if you want …
To live your dream
To be your own boss
The challenge of learning many new skills, often from scratch, often by trial and error
You prefer going independent if you don't …
Mind modifying your "dream" enough to make it marketable
Like the feeling of being middle manager in a corporate setting
While there's no guarantee that creating your own business from scratch will be successful, if it fails at least you'll know who to blame!