You might have heard about MyLikes.com. If not then let me put across you in simpler words as I am not going to make things difficult for you.
MyLikes.com is combination of Google Adsense and Google Adwords program.
It means you can use it as a publisher (just like Google Adsense) and an advertiser (like Google Adwords) too. Well relax! The concept is may be like Google Adsense but later in this article you will find out it is very different.
You can make money with it depending upon the role you choose. However, in this article we are mainly concerned about your role as a publisher rather advertiser.
As I said earlier things are not exactly as same as Adsense. MyLikes is quite different.
So let us look into details how you could make money with it.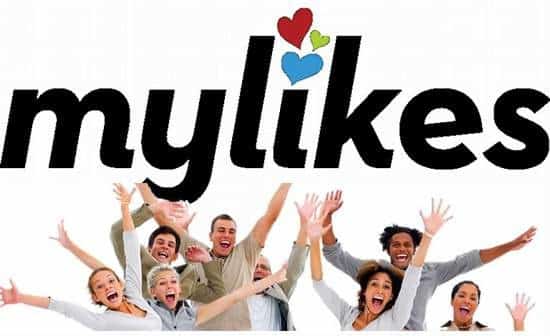 How to earn from MyLikes
Step 1: You create a custom domain with MyLikes. While you sign up MyLikes.com creates a name for your website. Your username would be part of URL hence choose your username wisely.
Step 2: After a website is created you have to create and share content. Drive huge traffic to your website using social media platforms.
Step 3: Finally you get paid if someone clicks by network of advertisers associated with MyLikes.com.
You get paid monthly via PayPal, Amazon gift cards and wire transfer. For PayPal you get paid weekly if amount is more than $20, for Amazon gift cards the threshold amount is $20 however for bank wire transfer it is $50.
Creating and Sharing Content
Once you are done with setting up your website now it is time to share some good content. However, you need to know what content you are going to create and share.
Here content must be created according to your audience on social media like Twitter, Facebook and YouTube. Content must be original otherwise it will be marked as spammed by your audience.
Second thing you need to keep in mind is when you share your content always select your MyLikes domain in pop up window, or else you might share others page.
Try to create viral content or info graphics which goes well with social media audience.
How Is it Different than Google Adsense?
For beginners I would like to clarify that MyLikes program for publishers is quite different than Google Adsense in certain ways.
MyLikes works well if you are from USA, for Indian users CPC or Cost Per Click is very low. Moreover, some of the advertisers do not pay for clicks coming from other countries except USA. So Indian users might find it very difficult.
Second thing is content, in Adsense your content is a good article or blog however for MyLikes viral content works well. So there is no need to write long article if you can create something sensational.
Finally I would say MyLikes works well with social media platform only. Like with twitter feeds, Facebook pages or YouTube Videos.
Who is it Best For?
This is very important question. I think MyLikes.com is not for everyone.
To put it simply if you can create short content that has potential to go viral on social media then MyLikes is for you. In other words the content you create is targeted for audience of social media.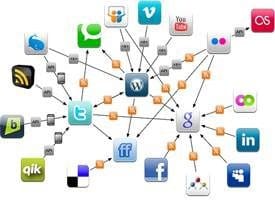 In other words your audience loves scoop or something controversial. Funny things, cute baby and pet videos, celebrity gossip goes well with MyLikes.
If you have a huge follower on twitter then you can use MyLikes Program. It is not for serious stuff like politics or climate change.
MyLikes goes well with YouTube, Facebook and Twitter kind of content.
Problems with MyLikes.com
Do not get carried away my MyLikes.com so early. MyLikes.com has some serious issues.
MyLikes does not give you flexibility to choose a domain name. Your URL would be what you choose for your username.
The URL link looks very spammy and someone could mark your content as spam. It is because your domain name is shared by thousands of other people.
If you want to move your site to another platform then you cannot do because you are using their domain name.
Finally MyLikes is good for publishers from USA because CPC is good and some advertiser pay only publishers from USA only.
So do not get excited.
My Final Piece of Advice
I would advise you to try MyLikes. However you need to keep in mind that it cannot become your main source of income in just few months.
But it can be a supplement to your income portfolio. It means if you are using Adsense then diversify and try out MyLikes. Do not expect to become rich instantly with MyLikes.
Secondly use MyLikes works well with social media only. If you have huge followers on Twitter, or subscriber on YouTube or Facebook then MyLike is perfect for you.
You could really make money with MyLikes if you are good with social media. Or you can check the number of other ways here to make money online.