Choosing a right domain name for your business is very important. Today online business depends upon choosing a perfect name that reflects your business.
Hence you have to have right tools at your disposal. Hence we created a list of top 12 domain names search tool that can help you choosing an exact domain name you are looking for.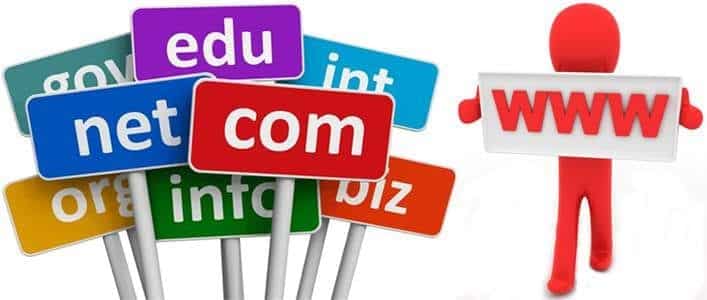 What matters here is perfection.
1. Domain Tools
If your stakes are high then do not compromise and go for Domain Tools. If you want to start a new business or rebrand it then use this tool to suggest a name.
Discover domain names close to your business. It could suggest over 100 domain names adjacent to your business. Really good for big business houses.
Website: For free trial go here https://research.domaintools.com/buy/domain-suggestions/
2. Name.com
What is unique about Name.com is you can create domain names that are tailored to your profession or business you do.
For example, instead of using .com or .net you can use .doctor, .florist, .dentist, .accountant, .restaurant whatever profession you are in.
It gives you complete flexibility to create domain names that you like and can be remembered by your customers.
Another feature I like is Domain Nabber.
Website: www.name.com/domain
3. Name Mesh
The unique selling point of Name Mesh domain search tool is creating short domain names by overlapping keywords with top level domain names (tlds).
You can easily create short domain likes del.icio.us, foc.us, citi.es. It is really good for affiliate marketers who are promoting their product on Micro Blogging sites like Twitter.
You could also check availability for generic top level domains (gtlds) like .email, .link etc. Moreover Name Mesh is more fun to use while choosing a domain name.
Website: https://www.namemesh.com/
4. Domains Bot
One of the features that differentiate Domains bot from other domain search tool is the ability to transform a keyword right into domain name.
Instead of typing in an exact domain name in the address bar of your web browser you can simply enter the keyword of your business or website.
For example just type in iPhone accessories and the website will do the rest.
Moreover Domain bot could suggest names closest to your business if it is already taken. You could easily work out with suffixes, prefixes while creating a domain name.
Website: http://www.domainsbot.com/
5. Instant Domain Search
What I like about the Instant domain search is it displays special deals and discounts. These deals and offers could save you a lot of money.
However these deals are not permanent and they could change any time as per the advertiser's wish.
Name search tool is good nothing special about it but Whois search is great if you want to know more about a website. It also helps you with coding if you want to install a domain name widget on your pages.
Website: https://instantdomainsearch.com/
6. Name Station
Name station is really great for finding domains more efficiently. In other words the domain search tool is more sophisticated than other domain search providers.
Creative enablers will give you complete control over choosing domain names with a lot of variations. This particular feature is something that is missing in other domain search tools.
Moreover you can take part in domain name contests and win a domain name.
Website: https://www.namestation.com/
7. Lean Domain Search
Lean domain search is quite fast and lean than other domain search tools. It is more simplistic in its approach and not complicated.
I would suggest this search tool for people who are very new to domain searching. In fact I would say they are using it for the first time.
If you are not familiar with keyword variations and other complicated thing then go for lean domain search. Experienced business owners or webmasters could avoid this tool .
Website: https://www.leandomainsearch.com/
8. Panabee
Panabee has become quite popular among entrepreneurs who want to start up their business online. What Panabee is great at combining different keywords or similar keywords into a compact name that you might want for your new start up.
Moreover its search tool is more augmented like you could find out keywords that are showing up on Twitter or other social media platforms.
Website: http://www.panabee.com/
9. Domain Typer
The suggestion that Domain Typer gives you for finding a new domain is really great because of its user interface which uses red and green color coding system.
Moreover there is no registration option offered and anyone can use Domain Typer as much as they like.
The fee is also quite low compared to other domain search tools.
Website: https://domaintyper.com/
10. Bust a Name
Although the name sounds off quite exotic but it is not as good as it sounds. Bust a Name could help you suggesting a name for your business but it has nothing new to it.
It generates a lot of suggestion but they are not as good as other domain search tools and you need to look each one of them.
However using the tool is very simple.
Website: http://www.bustaname.com/
11. Name Boy
Name boy is quite new compared to other domain search tools. I have used this tool and only feature that I liked is multiple TLD check. You can search so many TLDs at one time without any pain.
Moreover domain cart helps you to buy, appraise and protect domain name from one page.
Website: https://www.nameboy.com/
12. Dot a Mator
The last tool in our list is Dot a Mator. Dot a Mator helps you in creating domain names by choosing a list of words for the starting and end of the domain.
If you see the name that you like for your business then you could combine the two and see the results. The search tool is quite intuitive and adaptable.
Website: https://www.dotomator.com/
So these were 12 domain search tools that I have being using for last few years. I have shared my experience with these tools but I suggest you to use each of them for choosing a right name for your business.