I should start out by saying that there are some good Clickbank products for sale.  I've bought a few that I liked quite a bit.  Now, I've also got to say that I've found an awful lot of stuff I felt was not worth my money.
If you have ever considered buying a product sold through Clickbank, you have probably noticed that it can be tough to find  legitimate Clickbank reviews.  I've found a way to make it a little bit easier.
Just in case you are wondering what the Clickbank marketplace is, I guess a good brief description would be that it is giant collection of digital products that internet marketing affiliates can offer for sale.  The nice thing about Clickbank is that it is very easy to sign up for and when the products do sell, affiliates get a pretty nice commission.
Often, it is at least half of the selling price.  That is the big perk in selling a product that is a digital download.  Once it is written and uploaded, there is no issue with having enough product to sell (despite what the sales pages might say).  You really can make money with Clickbank, but it can be a challenge finding the right product to promote.
I should also say that once you have met the requirement of five sales from five different credit cards, Clickbank is pretty good about cutting you checks as soon as the pay period ends (assuming you have met the base amount).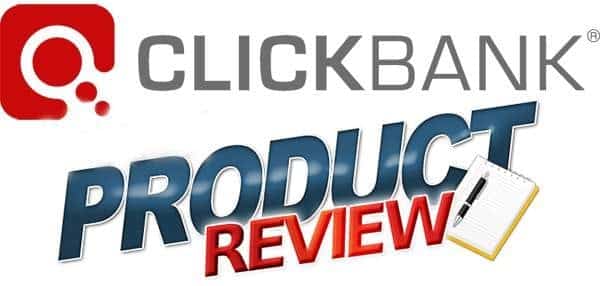 Beware of Sites with 'Product Name + Review' in Domain Name
OK, so why is it so hard to find a legitimate Clickbank review?  Simple.  Everybody and their brother who got an offer to be part of a joint venture (JV) for whatever the product is, writes a "review" that almost always leads to an affiliate link for that product.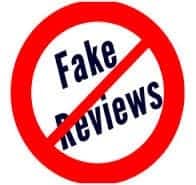 They also backlink the heck out of the "reviews" to get them ranking well above what some poor schmuck wrote on his blog about getting burned by a purchase.  Some people even buy up domains with "review" in the name plus the product they are promoting.
Maybe it is just me, but even before I had much experience, a domain built just to review one product always set off warning bells for me.  After a while, it isn't just the JV partners writing "reviews", it is all of the people who search the Clickbank marketplace, see a ton of gravity for an item, and then decide to promote a Clickbank product it themselves.
Finding someone's real opinion becomes even more difficult.  By the way, the same thing goes for the word "scam" being added on to the end of a product name.  I'm sure if you check, there are plenty of review sites ending in that little four letter word.  I was looking at Google and noticed that Clickbank Scam was pretty heavily researched.
I'm sure there are many other similar phrases just waiting to be found.  I must also say that while I was looking up some Clickbank items, I was actually impressed by a few people who said they just wanted to get information about a product before they decided whether or not to promote it.  That's good to see.
Forum are the Real Deal to Find Reviews
So anyway, I got tired of dealing with the bogus reviews.  My very simple "trick" for finding real reviews is simply to type "forum" and then the name of the product I'm interested in learning about.  It may seem simple, but it works for me a lot of the time.
Let's say that the name of the Clickbank product was "OnlineSurvey4All", I would type "forum OnlineSurvey4All" (without the quotes) into Google.
Usually it brings back forum posts somewhere on page one where people are actually discussing the product.  Usually someone is asking about it in a forum related to the product's niche, and most of the time, several people will respond with honest, real life experiences with the product.
I have found that this works particularly well with items based on ways to make money.  Surprisingly, people who have already made the purchase will often spill the beans and pretty much explain the whole program that was selling for $45 or more.  This method works MUCH better for me than typing in "OnlineSurvey4All Review".
Ways to Save Money on Clickbank Products
Ask for a review copy
If you are ever contemplating the purchase of a Clickbank product, there are some other things to keep in mind.  First of all, as with most things, if it seems too good to be true, it often is.  Sign in to Clickbank and find the product in the Clickbank marketplace.
Follow any links you can find for affiliate information.  The sellers will often give you a lot of details related to the product you are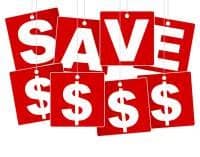 interested in learning about if they figure you are going to sell it for them.  Also, if you ARE thinking of selling the product as an affiliate, drop the seller an email and ask if they will comp you a review copy.  Some, but not all, will.
Buy from your affiliate link
Many people also buy themselves a copy through their own affiliate link.  The online consensus seems to be that Clickbank is OK with this, but if you are going to do that, I'd double check with a Clickbank representative.  (If you do that, please leave a comment with the response you received.)  I'm interested, but I don't have an official response to share at the moment.  Maybe I'll send an email after I post this.
Try to close window for getting offer
By the way, now when I am going to buy a Clickbank product, I never click on the "Buy" button on the first page.  I always try to close the sales page.  This usually brings up one of those "stay here" option buttons.  I've found that most of the offers I was ever interested in will come back with an offer to save at least fifteen or twenty dollars off of the original price.
Don't subscribe for membership
Be careful of this though on sites that offer monthly membership fees.  Sometimes they will offer a very low sign up fee when you try to leave, but come back with a monthly subscription fee that is higher than what everyone else is getting if they went through the first link.  You've just got to take a look around to see what will be offered to you.
Get the refund with in 60 days
This is the last option for you. Clickbank has the 60 days money back guarantee policy for all the products in its marketplace. Many

of the people get the refund even if they like the product but that's not good.
If you think, product is useful then don't go for the refund but if the product is useless, then you can utilize its refund policy. You just need to forward the order email to [email protected] & you are done. With in 2 days, you will receive the email from Clickbank for your refund.
This post is already way longer than I thought it was going to be, so I'm done for now. I hope that helped someone out.