The title of the article is very clear to you. It is about a website that solves consumer complaints very quickly.
However, before I tell you about Akosha I need to tell you why I am writing this article. Well! There is a reason behind this.
Few weeks back, I tried to recharge my mobile with one of top online recharge site Mobikwik through their mobile app.
I selected full recharge option & paid the money from my Mobikwik balance that I added through my credit card. Payment was deducted but recharge was not successful because that full time option for that amount was no more applicable on Airtel.
I tried to recharge again with another amount. But again, same thing happened, i.e. amount deducted but recharge was not successful.
As per their SMS & terms on their site, I should get my refund with in 24 hours but I did not receive this even after 2 days.
Then I raised a support ticket mentioning all my details. But even after 2 days, there was no response.
I tried to find the contact number on their website but I was surprised to check that their is no contact number on the Mobikwik website.
Even after 4-5 days, there was no refund & no reply to my query.
Then I searched the Internet and stumbled upon an amazing service provided by a company called Akosha.
I submitted my complaint there & within next 2 hours I received my refund from Mobikwik.
In my case, it may be a coincidence that while Mobikwik was processing my refund & I was submitting my complaint on Akosha.
So everything here I am writing is based on my research, information collected from different sources & a one time experience as a free user.
But after doing the research on Akosha, I came to know that this is the first online service that is solving consumer complaints manually & professionally.
So let us see how they did it but first let us know Akosha.
What is Akosha?
Akosha is an online portal which helps Indian consumers to resolve their day to day complaints with the concerned company.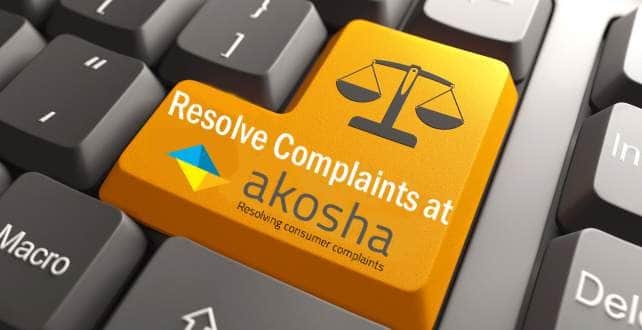 For example, your complaint could be about mobile phone service provider like Airtel or Vodafone. It could be with your bank like SBI, Kotak Mahindra, HDFC, ICICI etc. Or it could be regarding online shopping from websites like Flipkart, Snap Deal or Amazon.
Your complaint could be regarding anything concerned with day to day matters.
You will create an account with Akosha and submit your complain, Akosha will get in touch with you and try its best to resolve the issue with 14 days.
All the complaints are submitted online through a web form, there is no other way of submitting your complaints.
Therefore, in simpler words consumers do not have to care about talking to the concerned person in the company (you are filing complaint against) because Akosha will do it for you.
Well there is more to it. Like how are you going to file a complaint and is it free or do you have to pay a fee. We talk about it in coming paragraphs.
About Akosha
Before I tell you how do you a file a complaint with Akosha it is important to know something about the company.
Akosha has become quite popular among Indian consumers. The reason is quite simple; the success rate of solving a problem is over 70%. Hence ever 7 out of 10 consumer complaints are resolved according to the wish of complainant.
In recent years since the company was launched Akosha received around 135298 complaints and more than 65% of the complaints were solved. Akosha works with more than 300 brands or companies.
According to Akosha it has saved over Rs 4,32,72,000 for its consumers during recent years. Moreover, there are over 477678 updates by Akosha.
As per an estimate over 1000+ complains are filed every day and 2013 updates from the brands.
If you talk about the company then it is growing not only in India but abroad too. Recently it got funding of over $5.2 million by a Venture Capitalist firm Sequoia Capital.
Thus it shows the company has huge potential and it is going to grow.
How to File a Complaint on Akosha?
Now the first thing as a consumer or a complainant is how you file a complaint with Akosha.
First you have to sign up with the website. http://www.akosha.com/login.html
Give your Name, Email address and mobile number. Akosha will SMS you the username and password. Your signing up process is done.
At this point in time you need to know that Akosha charges a fee for registering your complain. In fact, you cannot register the complaint without choosing a plan and paying the fees. We shall talk about the payment plans and fees in next to next paragraph of this article.
But here let us skip the payment step and see how your complaint is processed by Akosha.
Basically there are 3 steps involved.
Step 1: In first step Akosha receives the complaint filed by you and take it up to the company or brand you are filing the complaint against. The team at Akosha will try to resolve the issue and ask them to reply.
Step 2: In second step Akosha sends a well drafted letter explaining your complaint to the company. The company is asked to respond within two weeks or else Akosha is going to take matters to the consumer court. They also launch a social media campaign against the company to force them to solve your complaint.
Step 3: Even if your complaint is not resolved then as a last option Akosha will help you approaching consumer forum. They will draft your complaint with affidavit, your sign and submit it to the consumer court.
So this is the process that goes behind solving your problem. However you have to pay an amount before you register a complaint.
But what if your complaint is not resolved even after going through these 3 steps. We shall discuss this thing in refund policy paragraph.
Types of Consumer Complaints
Now you might be wondering what kind of complaints does Akosha accepts. Well! It accepts myriads of complains that consumer face on day to day basis.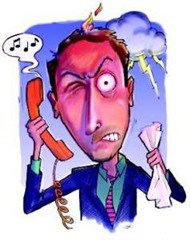 Some of them are like
1. Complaint against Indian Railways Online Ticket Booking platform IRCTC. About Refunds or deducting money for no valid reasons.
2. Your mobile phone network provider like Airtel, Aircel, Vodafone is not recharging even if you had the amount.
3. While shopping online. If out bought a coupon from SnapDeal and it is not redeemed then file a complaint.
4. Problem over Landline phone, Internet, electricity bills. Are they charging more, then file a complaint.
5. Complaint with your Bank like SBI, ICICI or HDFC. Bank promised no fees to pay for agents for an insurance policy but the agent is charging money. File a complaint with Akosha.
6. Problem with shipment of a product like you received damaged one.
7. Online jobs scam where you receive you a fake CD or job package.
So these were few complaints. You could file any kind of complaint with Akosha.
Akosha Payment Plans
Now the most important thing to know about Akosha is it is not free. You need to pay a fee before you file a complaint. Although the full payment plan details are given on the website but you have to register and login.
For your comfort I am giving you easy break down of Akosha's payment plans. Basically the payment plan is divided into three categories Gold Plan, Platinum Plan and Subscription Plan. Let us see them in details.
Gold Plan
Akosha Account: You can check status of your complaint and interact with the brand.
Notifications: You would get direct SMS and email notifications.
Knowledge Base: Akosha team will help you with ebooks, articles, and newsletters regarding your complaint.
Phone Support: You can directly speak to the team member of Akosha.
Phone Escalation: Akosha team will follow up with the brand over phone and email.
Letter to Senior Management: They write a letter to the senior management of the brand regarding your complaint.
Gold Plan is For Rs 1299/- | Validity* for Once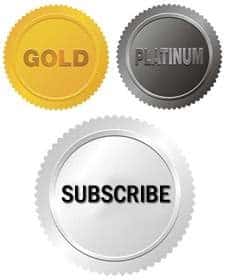 Platinum Plan
All of the Gold Plan Plus: In Platinum you get all benefits of the gold plan.
+ Help in Approaching Consumer Forum: In platinum plan Akosha will help you drafting the consumer court complain and the affidavit. This is the only extra benefit for Platinum plan. However, you have to approach the court yourself.
Platinum Plan is For Rs 1999/- | Validity* for Once
Subscription Plan
All of the Gold Plan and Platinum Plan Plus: Here at subscription Plan you get both Gold and Platinum with extra benefits like.
+ Multiple Complaints: You can file more than 1 complain in one package.
+ Legal Assistance: You can speak to legal experts at Akosha.
+ Validity: The validity of the package is for one year.
Subscription Plan is For Rs 7500/- | Validity for a Year
There is Free Plan also but that is of no use.
You can make payment through credit cards/debit cards or net banking.
Terms of Use and Refund Policy
Akosha gives you money back guarantee within 30 days. If you are not satisfied with the plan then they will return the money back.
You have to give reasonable explanation for the refund and if Akosha think then they might give you the refund.
However, if you give wrong information then they might not refund you.
Moreover Akosha will not allow you to pay the fee after resolving your complaint. You need to pay the fee and file a complaint.
My Experience with Akosha
Finally I would like to talk about my personal experience using Akosha. Although Akosha could help you resolving consumer complaints but I don't think it is for everyone.
Why am I saying so? Well! As I said earlier Akosha is not free and it charges a fee if you want to get some results.
Moreover the success rate is 65% but there is no guarantee that an issue is going to be resolved.
Fees and Validity*
As you saw for gold plan fees is Rs 1299/- and for platinum it is Rs 1999/-. However the fee that you pay is for filing one complaint only.
It means validity for Gold and Platinum plan is once, meaning you could file only one complaint and for another you need to pay again.
Validity for Subscription plan is for a Year which costs you Rs 7500/-. So you need to be careful about the validity and fees for Akosha.
Whom is Akosha For?
I think Akosha is for people who are very much into buying things on regular basis, especially online. You can directly choose for Subscription Plan.
If you have a complaint worth an amount say more than Rs 5000/- or Rs 10,000/- then you could go for Gold or Platinum plan.
However, for petty complaints worth Rs 100/- to Rs 150/- you should restrict yourself to free plan only.