I have written a lot about affiliate marketing affiliate marketing. There are many articles about affiliate marketing on the internet but no one explains the full potential of it, specially in coming years.
Hence, I wrote this article explaining future of affiliate marketing in India.
In short, I would say the future of affiliate marketing in India is great. I am saying this because I have reasons to prove. We shall discuss all these reasons in this article.
But there is a downside to affiliate marketing also. If you are a new comer then affiliate marketing could be very difficult for you to make money.
Why Affiliate Marketing only?
Our first question is why only future of affiliate marketing. It's because most of the money people make on internet is through affiliate marketing.
Although there are other streams like AdSense and other ad networks, selling your products etc but if you know how to make money from affiliate marketing then you won't like to go with other streams.
Everyone on internet wants to be an affiliate marketer. If you make $100 per month with blogging then with affiliate marketing you could make 2-3 times more money putting same effort and time.
Moreover, in India affiliate marketing has a great future because of reasons discussed below. So we all want to go with affiliate marketing.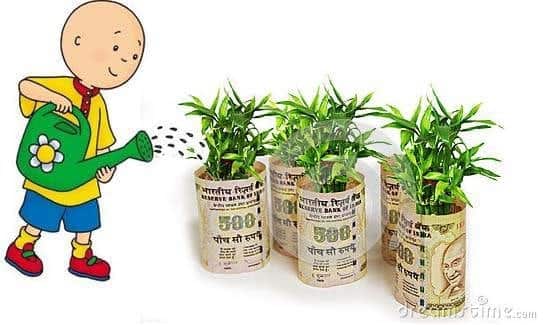 Being an Affiliate Marketer in India
There is a difference between being an affiliate marketer in USA and in India. Here in India it is very difficult to make money with affiliate marketing because of many reasons like
People do not buy things online
Products are not genuine
No good affiliate marketing company
Lack of awareness etc
In USA to sell with affiliate marketing is lot easier and most of the successful affiliate marketers hail from this particular country.
Therefore, there is a clear difference between being an affiliate marketer in India and USA. Here, you go through hard work if you want sell a product to online customers.
Present State of Affiliate Marketing in India
Now let us see present state of affiliate marketing in India. Well in reality there are not too many affiliate marketers in India.
People who make money online in India are doing it with either blogging or other freelancing work.
You cannot name one good affiliate marketer in India. They all are mainly bloggers. Even most of the bloggers in this list make money from AdSense only.
Therefore, present state of affiliate marketing is not very encouraging. However, in coming days this is going to change.
In fact, it is changing already. Affiliate marketing is going to rise again in India catering to needs of Indians only.
Hence, there is an opportunity to make money with affiliate marketing in India also.
Why I Say So?
Why am I saying affiliate marketing in India is going to rise again? Well there is a genuine reason to it.
First is the number of Internet users in India are around 250 million to 300 million. Hence, a lot of people are coming online and they may like to shop also.
Now they love to shop online and buy things. Earlier online shopping was not that popular. But now more and more people want to shop online.
Purchasing power of customers has increased considerably so they could shop online.
There is a change in general trend. Now from booking an airline ticket to shopping, everything is online.
Increasing Shopping Portals in India
As I said in my earlier paragraph, more and more people in India are buying products online. It is because of this reason there is a mushrooming of new shopping portals in India.
Today there are dozens of big shopping portals in India started by Indians and it caters to Indians only. Therefore, with this increase in online shopping sites, affiliate marketing is going to revive again.
These shopping portals would definitely need affiliate marketers like you sell their products to customers all around the country.
Although there are few big shopping portals in India but daily a new kind of shopping portal is launched.
Hence, it makes future of affiliate marketing very promising.
Affiliate Programs of Indian Shopping Sites
Every big shopping portal has its own affiliate program. You could join these affiliate programs directly going to the website of the company.
If you want to promote for more than one shopping portal then you could do so.
However, it is different than Clickbank and Commission Junction where you can find all the vendors at one place. You get paid by them rather than vendor.
But here you join the particular shopping portal and you get paid by them. There is no middle man like Clickbank and Commission Junction.
Almost every shopping portal offers affiliate programs and you could join it and start selling the product.
FlipKart, eBay.in, SnapDeal, Jabong, Myntra etc
Now let us see some of the top shopping portals which are operating in India. Most of them are well known and millions of people buy products everyday from these portals.
The most popular shopping portal in India right now is FlipKart. It sells physical products like cloths, gadgets, gifts, books and other accessories too.
You could go to the website and find out its affiliate program. Flipkart gives you a commission of 4% to 10% on every product you sell.
Similarly, you have to find out affiliate programs of other shopping portals like eBay.in, Snap Deal, Jabong, Myantra etc. You have to know about their commission rates and other policies.
If you find commission rates are good and their policy is good then you could start promoting their product.
Why to Start Preparing Now?
I said earlier affiliate marketing is the most difficult thing. It is not like blogging because here you have to sell stuffs and for selling you got to convince people.
Affiliate marketing is very long process and a newcomer cannot succeed if he or she doesn't know the right kind of strategies.
You got to build a website with a perfect sales page on it and creating a sales page is very difficult as you need a lot of experience.
So you cannot take affiliate marketing so easy and you have to start preparing now. You need a plan from creating your sales page to learning other kind of marketing strategies.
Especially, if you are a new affiliate marketer then you got to learn a lot about marketing.
Start preparing from now on, read some of sales page created by top affiliate marketers on the internet, follow their strategy, learn how to create a sales page, take a note of all the technology they incorporate.
You got to learn a lot of things.
Best Training for Affiliate Marketing in India
How do you get training for affiliate marketing in India? As I said earlier there are no good affiliate marketers in India.
Hence, it makes pretty clear that there are no good training courses for affiliate marketing also.
You could learn by doing yourself. Do some research and find out what other affiliate marketers are doing. Follow their strategy very closely and try to remodel it.
You can download some eBooks on affiliate marketing for free online and read it.
But the best way to learn is by doing it yourself. Try to create sales page and learn new things daily.
Can You Do it?
Well this is a million dollar question. If you are really serious about affiliate marketing then you can do it.
You have to sell only to Indian customers not to foreign people. If you create good sales page and promote it well then you can make few sales daily.
You have to master various marketing techniques and if are willing to learn new things with open mind then you can do it. You also need to follow the successful affiliate marketers to learn various tips from them.
Always remember selling to Indian people is a lot easier than selling to customers in US or UK because of the tough competition. Hence, there is a huge possibility that you can succeed.
So give a try..