Usually individuals who are online and want to know about affiliate marketing asks four basic & common questions. I do hope even you as an affiliate marketer may also desire to know more about these questions and their answers before you even plan to start your career as an affiliate marketer.
As a matter of fact affiliate marketing is the best way to make money online in a short interval of time without spending much. However you do have to follow and implement certain methods and strategies before you start generating revenue streams. To understand things in a much convenient manner let's see what are those 4 common questions.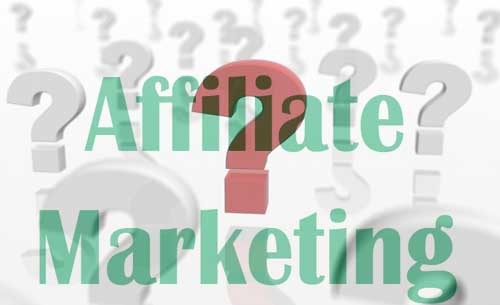 Which Affiliate Network to Choose?
The first question that any new affiliate marketer would like to ask is which affiliate network he should join. My answer is simple. However before I tell you that let me tell something more about affiliate networks. Affiliate networks are places where you will get products that you can sell to customers. Top affiliate marketers offer free registration and you can start without spending a dime.
Before choosing an affiliate network you must see that how much they have paid in remuneration to their affiliates. Here I will recommend two popular affiliate networks one is Clickbank and other is Commission Junction. Clickbank has paid over 2 billion dollars to its affiliate.
It clearly suggests that this network is truly genuine and you can rely on it for a long term income. Moreover Clickbank is very user friendly and you can get started in no time without paying any initial fee. Hence you must see to it that an affiliate network must send your pay checks on regular basis.
>> Paid $667 million to their members. $10 Signup bonus. Swagbucks is the most legit site to make money in  Free time. Join Now


>>

 Free Samples every month from Healthy Living - Apply Here
>> Make $300 sharing your opinion - Join Survey Voices
But if you are from India, you need to read this article first "Why Clickbank is Not a Success in India?"
How to Choose a Product?
Off course! To make money with affiliate marketing you are going to sell products to your potential customers. And a customer will only buy your product when it is good enough to solve his or her problems. If you think that customers who are online will buy any junk from you then I am sorry you are mistaken. They will only buy a genuine product that can relate to their problems.
Hence how to choose a product? Well! My simple answer would be please do some research about the product that you will be choosing from affiliate networks like Clickbank or Commission Junction. Products are basically eBooks and other software programs.
So firstly examine the quality of the product. Try to find out whether it offers solution that is comprehensive and latest. Sell products to others only if you personally like it.
Never sell a product that you personally do not like. Secondly notice the selling price of the product. If selling price is too much then customers might not buy it. So a product should cost anything between $30 to $50. Focus on these two things.
Do I Need A Website?
Third most common that a new affiliate marketer could ask is does he need a website? Well! The answer could be Yes and No. If you do not have a penny to start your career as an affiliate marketer then you do not need to have a website because a website could cost you money for domain registration and hosting.
However if you have a free blog from blogger then you can start your online business without spending anything.
You will need a blog or a website to promote your products to various people who are online. In order to reach out them you have to write great post of 400 to 500 words daily.
You can do this with a free blog if you find difficult to start with a website. Later on when you start making money you could shift your free blog to a full fledged website.
How Much Can I Make?
This is very tricky question. However let me tell you straight forward that affiliate marketing is not any "get rich scheme". It is not a jackpot that will make you rich in just one day. Off course you can make hell lot of money with it however you have to master certain tricks of the trade.
You must hone your writing skills so that you can persuade your customers to buy products. You make money as much as you sell a product.
Today affiliate marketers are making $10,000 to $50,000 per month. But you have to work hard for years and adapt to the situation very swiftly. There is a lot of money but please do not expect results overnight. So be prepared for a long haul.
Conclusion
In conclusion I would only say before you take a plunge into affiliate marketing please ask yourself four questions. First one is about which affiliate network to choose?
My advice would be to go with Clickbank as it is genuine and can pay you for long term. Second is how to choose a product? Well! Choose a product which is good in quality and its selling price is fairly average. Third one is about owning a website.
I recommend you to start with a free blog then you can graduate to a self hosted website because for website you have to pay. Final question is how much can you make? Indeed you can make a fortune but as a caution let me remind you do not expect anything overnight as this is not a lottery or get rich quick scheme.
You have to hone your writing skills for years then you can expect a continuous flow of revenue streams.